Michael Friedman: De-Lovely
Tuesday, July 10, 2007 at 6:04 p.m.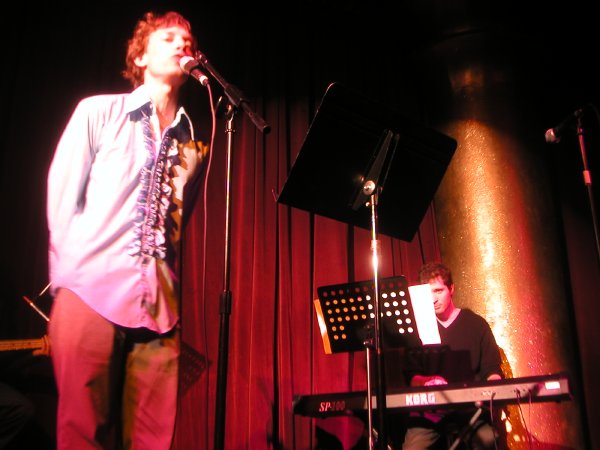 Oh, what a frill
Most rhyming dictionaries wouldn't offer Kinshasa as a partner to tabula rasa. In fact, they might distinctly recommend against it. But thank goodness, composer/lyricist Michael Friedman doesn't pay attention to such hidebound rules. Though he works Off and Off-Off Broadway, last week's trip to the Civilians' Gone Missing has convinced me again of what a talent he is. Sure, his incidental music is appropriate and evocative in a variety of genres, but having a somewhat tin ear it's his lyrics that most appeal--they range from contemporary pop to school house rocks-style educational numbers to dead ringers fro Irving Berlin or Cole Porter. And at last count, he's written in English, French, Spanish, and German. Next season we'll get to hear new work from him with his musical adaptation of "Saved" (Rinne Groff collaborated on that) and on a new Civilians piece about mega-churches. Until then, I'll happily hum along (tunelessly) to his previous efforts.
Get the ICYMI: Today's Top Stories Newsletter Our daily newsletter delivers quick clicks to keep you in the know
Catch up on the day's news and stay informed with our daily digest of the most popular news, music, food and arts stories in New York, delivered to your inbox.