Bush Surges in Times Square
Friday, January 12, 2007 at 12:30 p.m.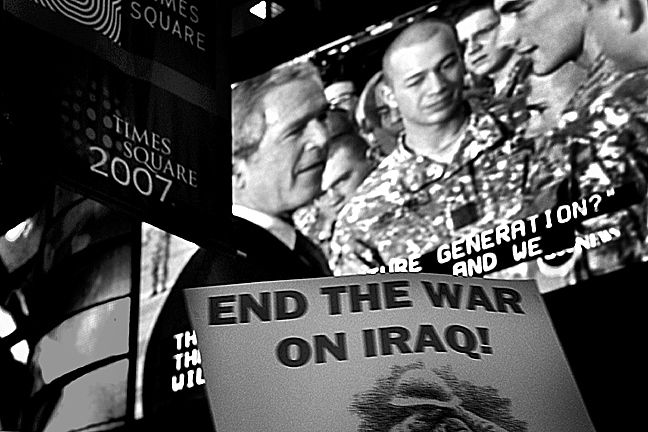 (Photo by Fred Askew/fredaskew.com)
Photographer Fred Askew forwards this image of an outsized commander-in-chief from the anti-war protest in Times Square last night.
Demonstrators marched against President Bush's plan to send more than 20,000 new troops to Iraq. Activists elsewhere in Manhattan and around the nation took on the Bush administration's treatment of prisoners in Guantanamo; Thursday marked the fifth anniversary of the prison's opening.
Get the This Week's Top Stories Newsletter
Every week we collect the latest news, music and arts stories — along with film and food reviews and the best things to do this week — so that you'll never miss Village Voice's biggest stories.