Bush Surges in Times Square
Friday, January 12, 2007 at 12:30 p.m.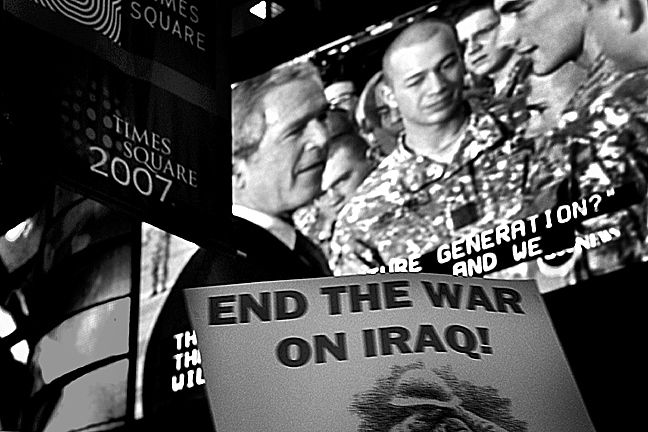 (Photo by Fred Askew/fredaskew.com)
Photographer Fred Askew forwards this image of an outsized commander-in-chief from the anti-war protest in Times Square last night.
Demonstrators marched against President Bush's plan to send more than 20,000 new troops to Iraq. Activists elsewhere in Manhattan and around the nation took on the Bush administration's treatment of prisoners in Guantanamo; Thursday marked the fifth anniversary of the prison's opening.
Get the ICYMI: Today's Top Stories Newsletter Our daily newsletter delivers quick clicks to keep you in the know
Catch up on the day's news and stay informed with our daily digest of the most popular news, music, food and arts stories in New York, delivered to your inbox.