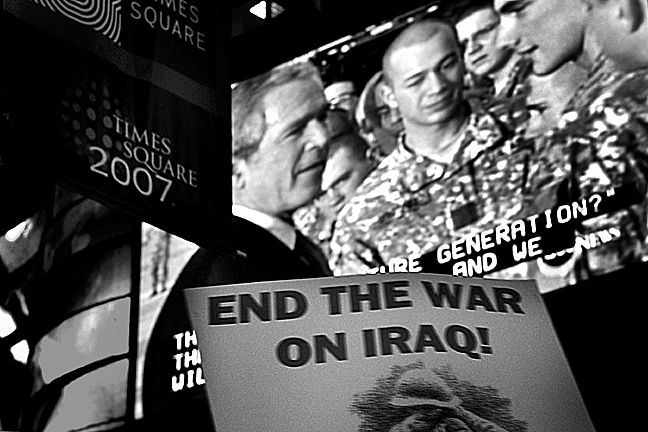 (Photo by Fred Askew/fredaskew.com)
Photographer Fred Askew forwards this image of an outsized commander-in-chief from the anti-war protest in Times Square last night.
Demonstrators marched against President Bush's plan to send more than 20,000 new troops to Iraq. Activists elsewhere in Manhattan and around the nation took on the Bush administration's treatment of prisoners in Guantanamo; Thursday marked the fifth anniversary of the prison's opening.
President Bush calls for a surge in troops