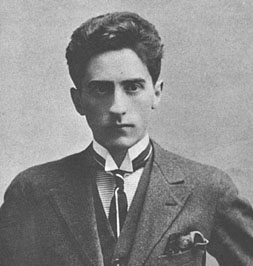 Cocteau? Exchanged!
Jean Cocoteau has undergone something of a makeover. The repertory comapny has left its longtime home on the Bowery and relaunched as an itinerant theater, The Exchange, no longer offering a repertory company and no longer devoting itself to classic plays. For their first season, they'll produce two new plays, Jump and Realism.
In celebration of this sea change, newly minted artistic director Ari Edelson is sponsoring a special contest….
"We are hosting a competition for the best short online video that reinterprets ANYTHING from a classic text, whether it be you doing a sock puppet section of Hamlet, your kid's class doing a bit of The Greeks, or you and your inebriated friends doing a bit from Arabian Nights.
WE WILL SHOW THE TOP FEW ONE NIGHT NEXT MONTH, AND YES, WE WILL PAY FOR THE BEST ONE ($500 plus – read the fine print!)."
>GO TO WWW.EXCHANGENYC.ORG/MAKEOVER for info and entries!