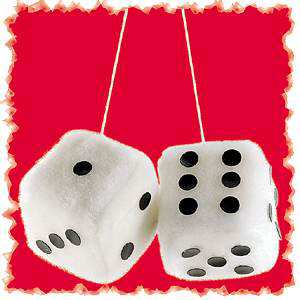 Roll 'em: No Dice
Just received a note from artistic director of Soho Rep, Sarah Benson, who's searching for a space to host The Nature Theater of Oklahoma's new work, No Dice. Perhaps some gentle reader can assist Ms. Benson. Requirements follow:
NO DICE SPACE NEEDS
* used, non-theatre space in Manhattan — we're looking at offices, stores, cafeterias, raw spaces, anything that is fairly empty. Ideally is has windows and a smooth floor, but those elements are not essential
* most importantly the space has some kind of unique character
* playing space at least 25×50 and 15 ft high
* ideally would be available 10/29 thru 1/17 (some flexibility) either for exclusive use, or with a lot of available chunks of time for rehearsal and performances
* we don't have a ton of money for it, so we'd love for it to be pretty cheap, or better still, of course, donated.
– if you know or hear of any space fitting this description, please let me know.
– if you know of anyone who i'd be wise to talk to about finding a space like this (besides LMCC and Chashama), please let me know.
MANY THANKS.
t: 212 941 8632
f: 212 941 7148
sbenson@sohorep.org