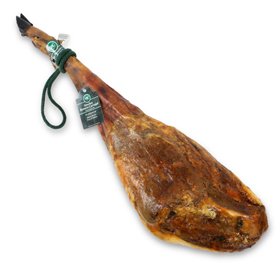 Since hearing about the new food/travel show with Gwyneth Paltrow, Mario Batali, Mark Bittman, and Spanish actress Bassols, I've been wondering if Gwyneth is still a macrobiotic vegetarian raw food whatever she is, and apparently the answer is yes. The show, "Spain … on the road again" is filming now for PBS, and Pop Sugar has this quote from Gwyneth, who was a foreign exchange student in Spain during high school:
"I think my Spanish father will kill me when I refuse to eat jamon Jabugo. [But] I haven't eaten anything from a four-footed animal since I was about 15."
Boo hiss! Can he adopt me instead? If I was willing to wear a Yankee uniform around the house for my real dad until puberty, I can definitely make this pig lover proud.