Our beloved Lynn Yaeger has put together a perfectly loony Under $5 Gift Guide this week, and we thought we'd follow her lead with some picks under $10.
First, you can make your own stocking to stuff with directions from Cathy Moore.
And now, to stuff that baby:

Urban Outfitters' Snow Globe Frame, $6.
Shrink-to-Fit Rope Bracelets from The Spoon Sisters, $3.50 each.
Bone Work Gloves from The Sock Man, $7.

SMILA BAGGE children's light by Ikea, $7.99.
Fred Flare's big as a house diamond ring, rectangle or circle, $6.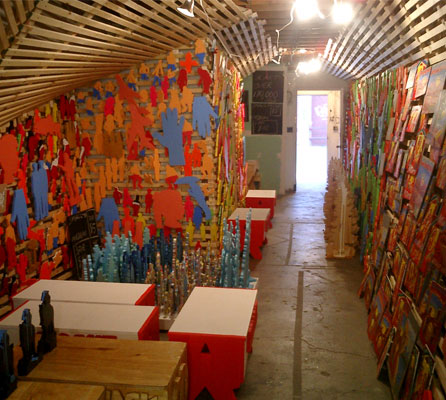 Art by Steve Keene. The Williamsburg artist has different stuff all the time, but a lot of his awesome paintings and sculptures are under $10 or even under $5. SKSK is open on the weekends from 2-6 PM at 85 WYTHE AVENUE.
The Spoon Sisters' Tattoes for the Elderly, 10 for $6. 75. (Tattooes for Babies also available.)
Prophecy Board from curiosityshoppeonline.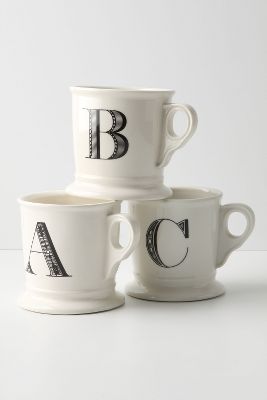 Monogrammed Mugs from Anthropologie, $6 each.